Becoming a Better Desk Job Weightlifter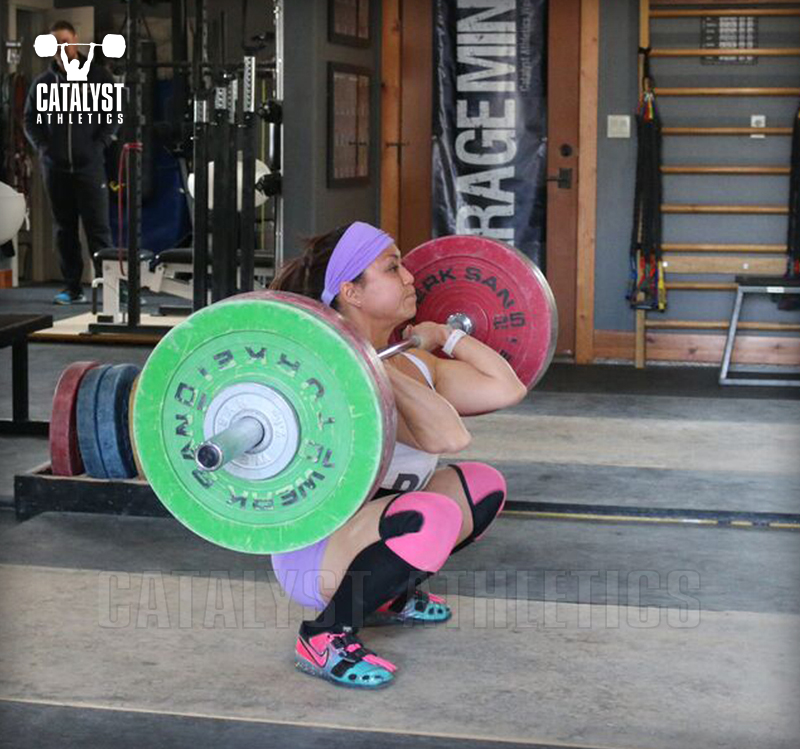 Everything about a desk job, with the exception of practicing how to sit and rest, works against your ability to become the best weightlifter you can be. Literally.
I switched jobs from full-time teaching to full-time graphic design, and noticed that it became harder than ever to maintain the same quality of movement with my new computer-laden job. Desk jobs constantly demand you to stay fixed in front of a computer screen or on the phone, or they make you feel antsy while p...
Log in or Subscribe to continue reading.
Snow Charpentier is a 53kg lifter on Catalyst Athletics who splits her career between being a graphic designer and coaching CrossFit & weightlifting. Having only done varsity golf as her primary sport through college, Snow's athletic career started in 2010 when she decided to finally "get in shape" and train for some local half marathon and triathlon races. Through her triathlon coach, Snow was introduced to weightlifting via CrossFit in 2011, and enjoyed the benefits that strength, power, gymnastic skill, and mobility brought to her triathlon training at the time. After winning her age groups in two half ironmans and a full ironman triathlon, Snow shifted her focus to primarily weightlifting training, setting New England records in all lifts and qualifying for the American Open at her first meet in 2013. She currently holds the 53kg senior records for all lifts and totals in Oregon, and was a bronze medalist for the 2016 American Opens.
Search Articles
---
Article Categories
---
Sort by Author
---
Sort by Issue & Date
---