Recipes: Issue 72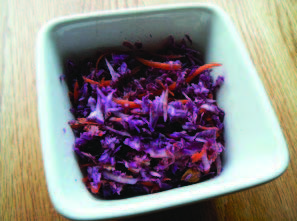 This month, we'll look at a couple more Maui inspired recipes, plus we'll delve into a few fermented foods. Also, by popular demand, I've included a few really quick recipe ideas. Enjoy, and best wishes in 2011!

Hawaiian Chicken Livers
Here is a delicious way to prepare chicken livers. This recipe can be a good introduction for those not used to eating organ meats, as the strong spices will cover the flavor of the liver.
Tim
...
Log in or Subscribe to continue reading.
Scott Hagnas is owner of CrossFit Portland. He is certified as a CrossFit level 2 trainer and Circular Strength Training (clubbell) instructor. He has been riding BMX flatland for 26 years and counting and has filmed/produced/edited several series of BMX videos, plus several training videos. He formerly competed in bicycle trials, placing second in amateur in the World Championships in 1990. Cooking is one of his favorite pastimes.

Search Articles
---
Article Categories
---
Sort by Author
---
Sort by Issue & Date
---