My First MovNat Experience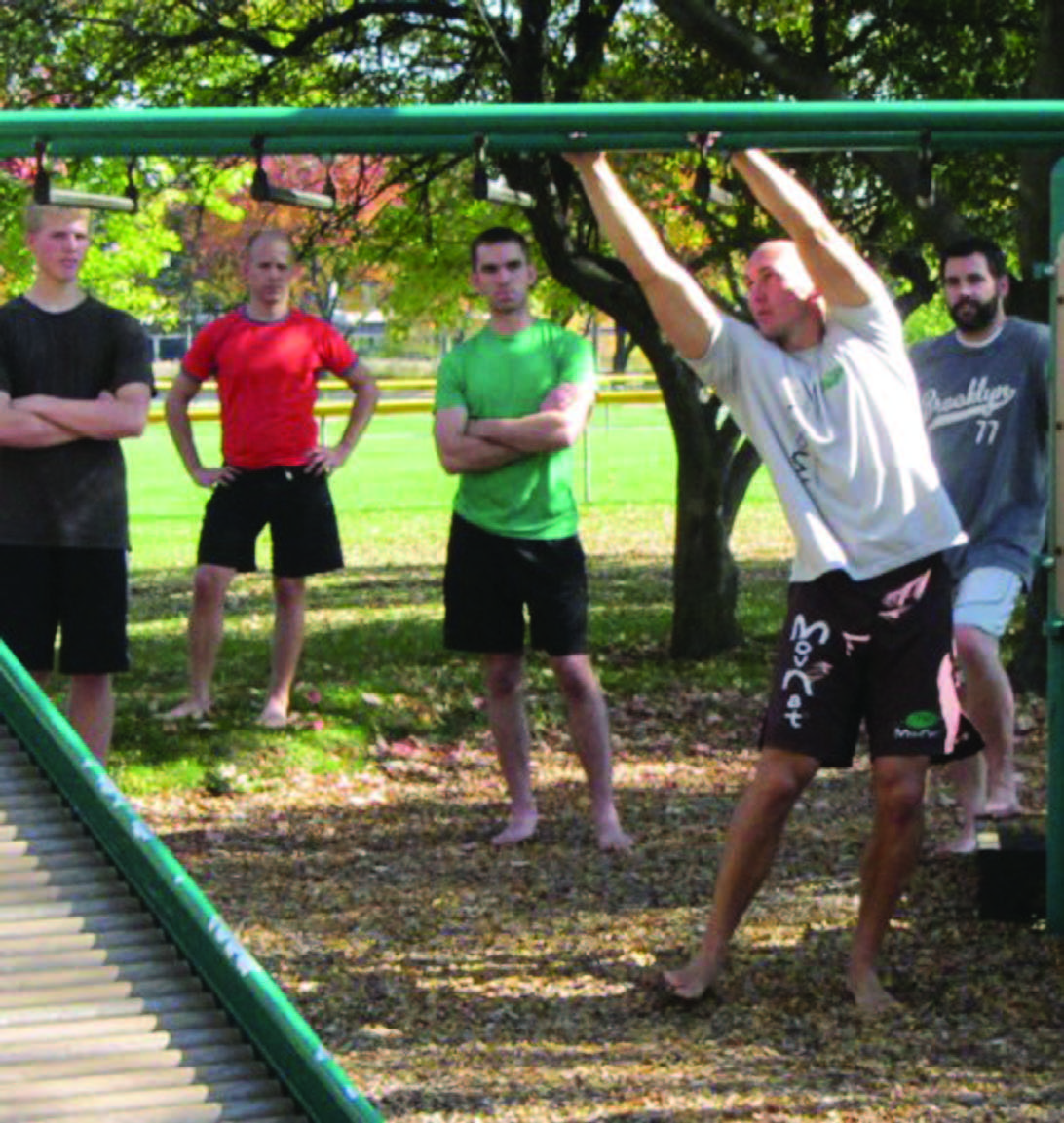 I had heard about MovNat several months ago when it was referenced on one of
Robb Wolf's podcasts
. Eventually I came across this
video
and was immediately intrigued. MovNat combines several elements that I have had varying amounts of experience with and enjoy – gymnastics elements, Parkour-like movement, swimming and fighting – and you have to admit, MovNat's creator, Erwan L...
Log in or Subscribe to continue reading.
Ryan Atkins is the owner CrossFit Milwaukee. He also serves as the Strength and Conditioning Coach for Dominican High School. He's a generalist when it comes to fitness (high school swimmer, hack gymnast, etc.) but has spent a good portion of his life studying various martial arts, briefly entering the competitive MMA arena in the late 90's. His chief motivation these days lies in refining his ability to help others to achieve their fitness/athletic pursuits. He's also recently begun dabbling in the realm of personal blogging (www.strongrealizations.blogspot.com), where he hopes to hone his writing skills and convey somewhat useful tidbits regarding health and fitness.

Search Articles
---
Article Categories
---
Sort by Author
---
Sort by Issue & Date
---