Recipes: Issue 93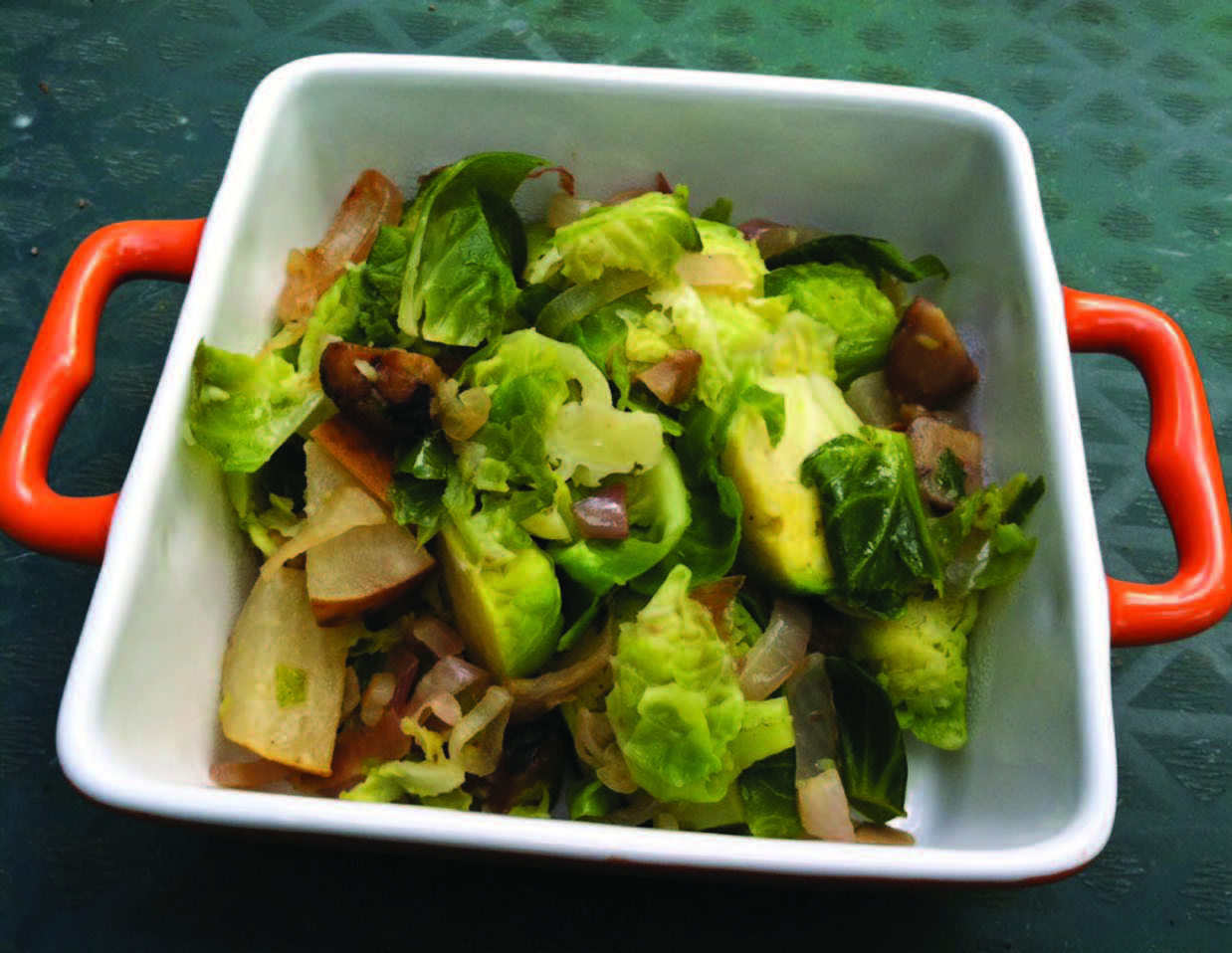 I'm featuring many ingredients straight from my garden this month, plus we'll revisit the chestnut for the first time in quite a few years.
Chestnuts and Brussels Sprouts
Chestnuts are a seasonal treat in the fall and winter. They are a nut that is mostly carbohydrate (rather than fat), as most tree nuts are. They are the only nut that contains vitamin C, though some of it will be degraded by cooking.
I use commercially available pre...
Log in or Subscribe to continue reading.
Scott Hagnas is owner of CrossFit Portland. He is certified as a CrossFit level 2 trainer and Circular Strength Training (clubbell) instructor. He has been riding BMX flatland for 26 years and counting and has filmed/produced/edited several series of BMX videos, plus several training videos. He formerly competed in bicycle trials, placing second in amateur in the World Championships in 1990. Cooking is one of his favorite pastimes.

Search Articles
---
Article Categories
---
Sort by Author
---
Sort by Issue & Date
---