Drip, Drip, Drop: A Weightlifter and her Pelvic Physical Therapist's Plea to Stop the Pee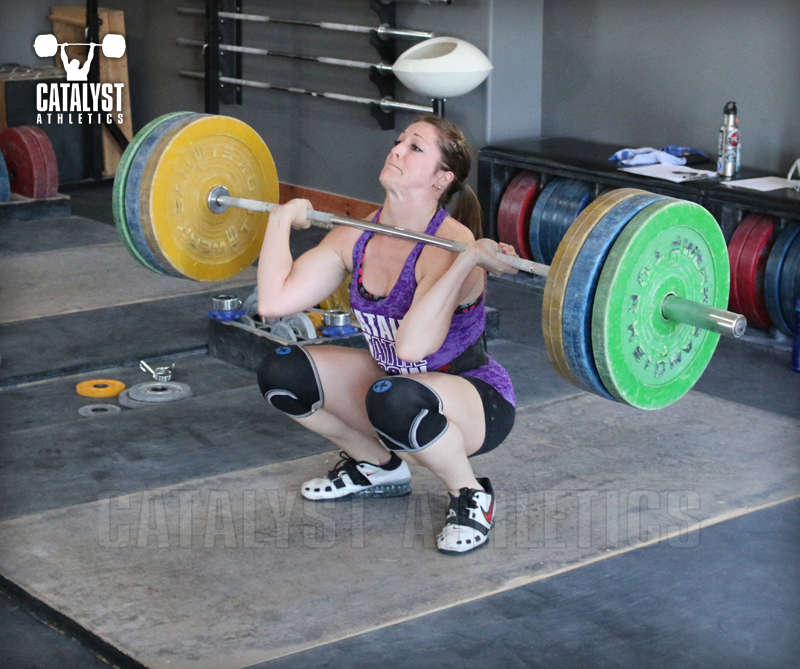 I walk onto the platform at Nationals, controlling my breathing, visualizing, feeling the successful lift, confident before I even begin my pull. I grip the bar, settling into my comfortable, familiar, strong start position. "Steady... you have control of this lift," I say to myself. I take my last breath, brace, and lift off. Keeping the bar close, I extend and explode, pull under the bar, continuing to brace, and then I feel it. I'm bracing, pushing down and out through...
Log in or Subscribe to continue reading.
Katie Montague, 25, is a librarian for her county library system. Outside of the library, when she's not saving the books, she is a 48kg lifter for McKenna's Gym and a USAW coach for Monmouth CrossFit. Katie was the 2017 University and Under 25 National Champion in the 48kg weight class. You can keep up with her at theliftinglibrarian.com and @theliftinglibrarian on Instagram.


Dr. Tamra Wroblesky, 29, is co-owner of Inner Dynamics Physical Therapy, a pelvic health and wellness center in Ocean, NJ. She is a USAW certified Sports Performance Coach and gives seminars on pelvic health for performance. Dr. Wroblesky became interested in pelvic health physical therapy after her own medical obstacles dealing with severe pelvic and hip pain over six years. She has had several surgeries, including two hip labral tear repairs, allowing her to be mindful of the patient experience. When she's not saving pelvises, you can find her on top of a very tall mountain. Check out her company's YouTube channel for informative videos on pelvic health. You can reach Tamra at tamra@innerdynamicspt.com.

Search Articles
---
Article Categories
---
Sort by Author
---
Sort by Issue & Date
---